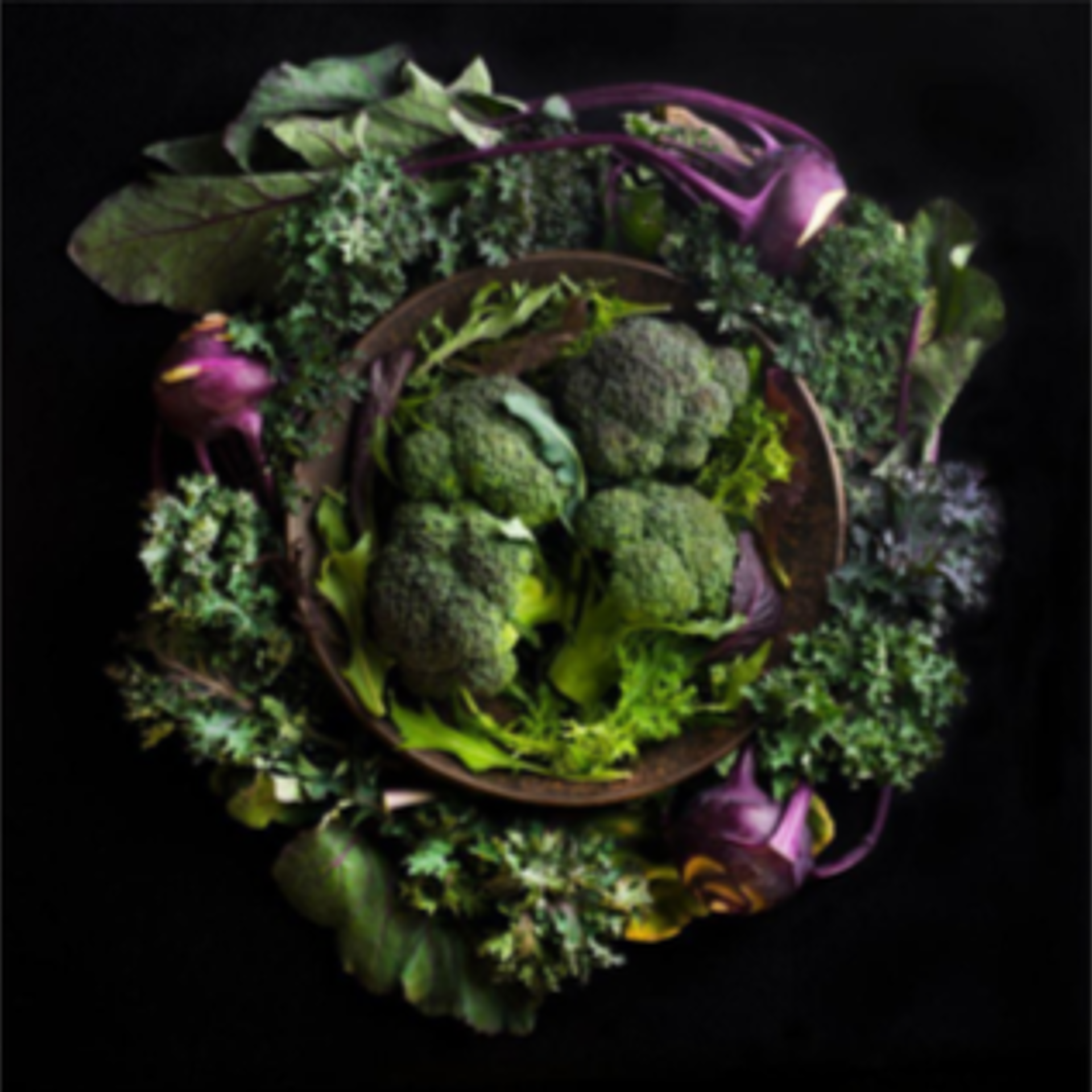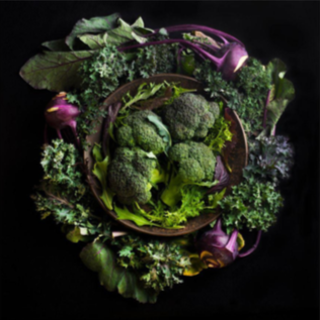 Paulette Phlipott's photographs titled, The Mandala, illustrate the connection of individual fruits and vegetables to one another. Although all very different plants they have grown alongside one another embracing the same amount of sun, nourished with the same soil and withstanding the same environmental elements. They are harvested as one.
Phlipott further discusses her subject, "Food embodies so much more than just satisfying our immediate hunger. It is something we all know. We rely on it to live as we need it's nourishment to survive. As we keep up with our fast paced world, we are getting more and more disconnected from food in its simplest, pure state. Embracing the color, shape and form, my photography celebrate the whole, unprocessed."
Paulette Phlipot graduated with honors from the Western Academy of Photography in Victoria, BC, Canada. Upon graduation from photography school, she received the top Provincial and the top National awards of the Professional of Canada and Fujifilm. Paulette is a recipient of the IACP(International Association of Culinary Professionals) Best of Show Photography Award. Paulette is a Photography Director for PUNCH Magazine and Food Editor for BigLife Magazine along with being a regular contributor to a variety of other magazines.
Read More